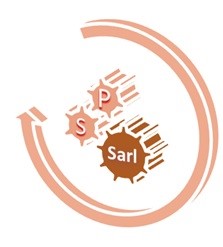 Job Description
JOB OFFER
CASHIER M/F
PERFECT SERVICES SARL, is specialized in investment products, auditing and consulting activities for companies and agribusiness.
JOB PROFILE: 
Type of contract:        CDI
Salary:                        negotiable
City:                            Douala (BONAMOUSSADI-DENVER)
Experience:                1 to 2 years in cash management.
Level of training:        HND in accounting and management
MISSIONS:
You will be responsible for managing the company's cash and managing the investment contracts of the JEK INVESTMENT Profit Center.
ACTIVITIES:
Cashiering: management of the cash float and clearance, daily and monthly adjustments with the computer tool, respect of security rules
Cash accounting: use of Excel and/or internal software, issue of vouchers / cash in, verification of the accuracy of entries
Regularly follow the cash flow plan with the management
Centralize the cash registers of all the Profit Centers and ensure their daily reporting.
Prepare and make payments by transfers and mobile money of investors' interests at contractual deadlines, ensuring planned cash management.
Periodically update all investment related databases.
REQUIRED PROFILE:
You know how to: organize and prioritize your work according to the stakes, the context, the deadline; respect deadlines, be rigorous and precise; integrate yourself into a chain of accounting decisions and face emergency situations.
You are recognized for your team spirit, initiative, rigor, method, dynamism and efficiency, availability, discretion, loyalty, versatility and honesty.
You have a good knowledge of financial, accounting and tax regulations applicable to SMEs, the rules for keeping accounting documents and mastery of accounting software and the MS Office package (especially Excel – Macros).
You are perfectly bilingual (English/French)
To apply, send us your CV and cover letter to the following email address: support@perfectservicessarl.com  by latest November 10, 2021 or by WhatsApp to 672 902 854.
Company

PERFECT SERVICES SARL